Pure Lux Medspa in Edina Minnesota is proud to offer Dermal Infusion. A 3-in-1 technology, advanced skin-resurfacing treatment that combines exfoliation, extraction, and infusion of condition-specific serums to improve skin health, function and appearance. Perfect for all skin types and tones, your Dermal Infusion treatment is fully customizable and helps address a variety of skin concerns like fine lines, hyperpigmentation, acne, dry, dehydrated and rough skin.
By infusing the skin with serums at the moment of exfoliation, skin experiences maximum penetration of active ingredients at optimal skin depths, and enhanced serum absorption and retention receptivity at a deeper level.
Because of Dermalinfusion's distinctive simultaneous technology, plumpness, volume, hydration, tone, and texture are optimized.
The technology lies in its line of specifically formulated, professional strength Pro-Infusion serums. Each serum is the product of advanced research in skin care science and is designed to address a specific skin condition. Treats head-to-toe.
Anti-aging: fine lines & wrinkles, sallow skin
Hyperpigmentation: dark spots, sun damage, PIH
Dry and dehydrated skin
Oily-prone skin & Congestion
Rough skin texture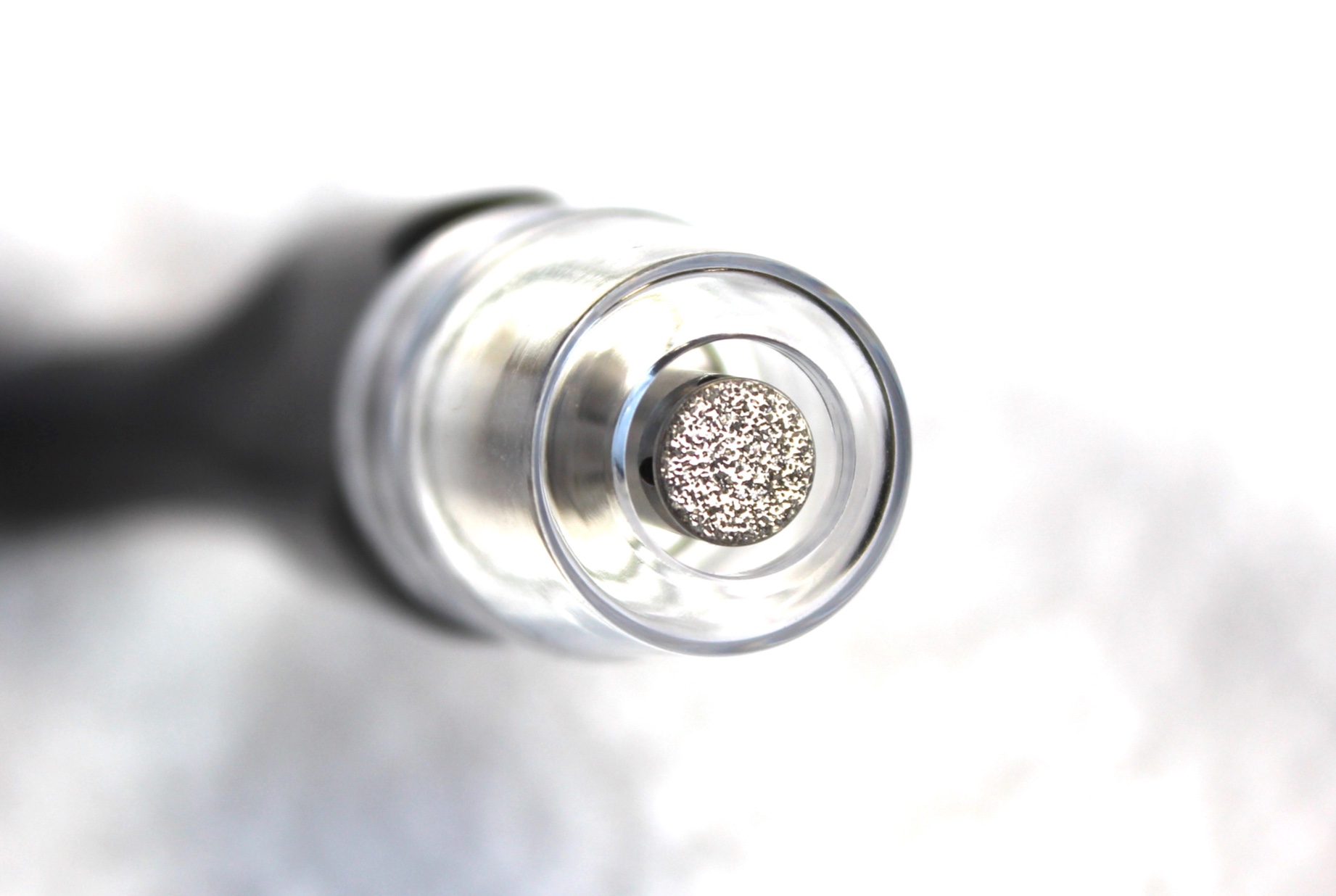 DERMAL INFUSION DIFFERENCE
Volumes Skin by 70%
Improves Radiance; Refreshes and Revives
Visibly Reduces Fine Lines and Wrinkles
Targets Skin Concerns and Optimizes Results
Gives a Lasting Youthful Boost
Stimulates Healthy Cell Renewal
What is Dermal Infusion?
---
Dermal Infusion at Pure Lux Medspa in Edina, Minnesota is an advanced skin-resurfacing treatment that combines exfoliation, extraction, and infusion of condition-specific serums to improve skin health, function and appearance.
A patented, non-invasive treatment, Dermal Infusion is fully customizable and the perfect solution to address a wide variety of skin concerns and conditions from head-to-toe and is suitable for all skin types and tones.
What are the benefits of Dermal Infusion?
---
Volumizes Skin by up to 70%
Improves Radiance; Refreshes and Revives Skin
Visibly Reduces The Appearance of Fine Lines and Wrinkles
Targets A Variety of Skin Concerns
Optimizes Results using Skin Specific Serums
Gives a Lasting Youthful Boost
Stimulates Healthy Cell Renewal
Improves Acne
How does it work?
---
Dermal Infusion's patented diamond treatment head exfoliates the skin while simultaneously delivering a skin specific serum that is choosen by your skin care specialist at Pure Lux Medspa of Edina, Minnesota. Using a closed-loop vacuum system, this 3-in-1 technology exfoliates, extracts and infuses your skin with one of four customized solutions, setting the Dermal Infusion system apart from traditional Microdermabrasion. The skin is left feeling polished and rejuvenated while simultaneously treating fine lines, wrinkles, minor scars, acne, and sun damage.
Am I a good candidate?
---
Dermal Infusion is ideal for every skin type and tone. Whether you are looking to brighten, hydrate, detoxify or treat stubborn acne, the Dermalinfusion System is right for you.
Clarifying Pro-Infusion (Acne)
Lumyxl Brightening Pro-Infusion (Hyperpigmentation)
Hydrating Pro-Infusion (Dry Skin)
Vitamin C Pro-Infusion (Detoxification and Antioxidant boost)
How do I prepare for my treatment?
---
Please stop using any form of Retinol 3-5 days prior to your scheduled appointment.
We ask our male guests to shave before coming in to ensure the best possible treatment.
Avoid intense sun exposure before and after your treatment.
Are there any side effects or downtime?
---
The best part about a Dermal Infusion treatments is that there is no downtime! The skin may appear slightly red immediately after treatment but will calm down soon after. In some cases, your skin may break out. This is normal! You skin is simply purging after some much need exfoliation and is all part of the improvement process.
Does it hurt?
---
No! Many of our clients compare the experience to a cat licking your face. Odd, but it fits. If you should feel at all uncomfortable during your treatment simply ask your esthetician to adjust your settings!
When should I schedule my treatment?
---
We recommend scheduling your visit one week prior to a big event for bright, clear, polished skin.
A popular treatment for both Brides and Grooms alike, we recommend establishing a Skin Care Regimen with your Esthetician 3-6 months prior to your big day!
How many treatments will I need?
---
The number of treatments you may need will vary depending your specific skin condition. Typically we recommend 3-6 treatments every 3-4 weeks for best results. After your initial series, many people schedule a Dermal Infusion at the onset of each new season to maintain their results!
Dermal Infusion vs Microdermabrasion?
---
While both Dermal Infusion and Microdermabrasion remove a portion of the upper layer of the skin, the Dermal Infusion treatment is much more controlled and consistent in the way it operates. That is because, rather than blasting particles at skin (as with older microdermabrasion devices), or pushing an abrasive tip across the skin by hand, Dermal Infusion uses the controlled vacuum pressure to pull the skin up into a chamber in the hand piece, where it is evenly abraded just as aggressively or as softly as the vacuum pressure is set by the skincare professional. This is significant, because all other devices rely on the operator to apply the same pressure, at the same speed, consistently over the skin. With Dermal Infusion treatment, that same controlled vacuum pressure that is used to pull the skin into the chamber, allowing the diamond abrasive tip to very consistently remove top layer of skin is also driving a condition-specific topical solution deep into the skin, right down to the dermal junction where the skin cells are regenerating.
Dermal Infusion vs Hydrafacial
---
Both treatments exfoliate and deposit skin specific serums into the skin. What sets Dermal Infusion apart is its patented diamond tip hand piece that allows for a deeper exfoliation.
The hand piece on the Dermal Infusion is smaller than the Hydrafacial which allows it to treat smaller areas like the nose and lips.
Unlike the Hydreafacial, the Dermalinfusion hand piece glides along the face using vacuum pressure to do the work at the level you set. While the skin is pulled up into the chamber, the pores stretched open, and the stratum corneum is being stripped away – at that moment the pneumatic pressure is able to force a much greater penetration of the active ingredients into the skin.